Test contribution¶
The only way to ensure that the implemented code is working and will always do, is to develop validation test. This page will present how to develop test for PYLEECAN.
We invite everyone contributing to the project to systematically add tests to all their contributions if possible.
Test development guidelines¶
The python test package was initially based on unittest, but we decided to switch to pytest package for its ease of use. As pytest supports unittest, we still have some unittest for the moment but every new test should use pytest. To test a code, it is recommended to develop its specific test code for each method and each class.
Which test to develop¶
An easy way to find a PYLEECAN part that need to be tested is to use pytest-cov. This pytest extension enables to see which lines in the code are not executed by the existing tests. It can be installed with this command:
python -m pip install -U pytest-cov

To run tests with coverage, use the following command:
python -m pytest --cov pyleecan --cov-report=html:report_folder

The report is located in report_folder. Then open the index.html file: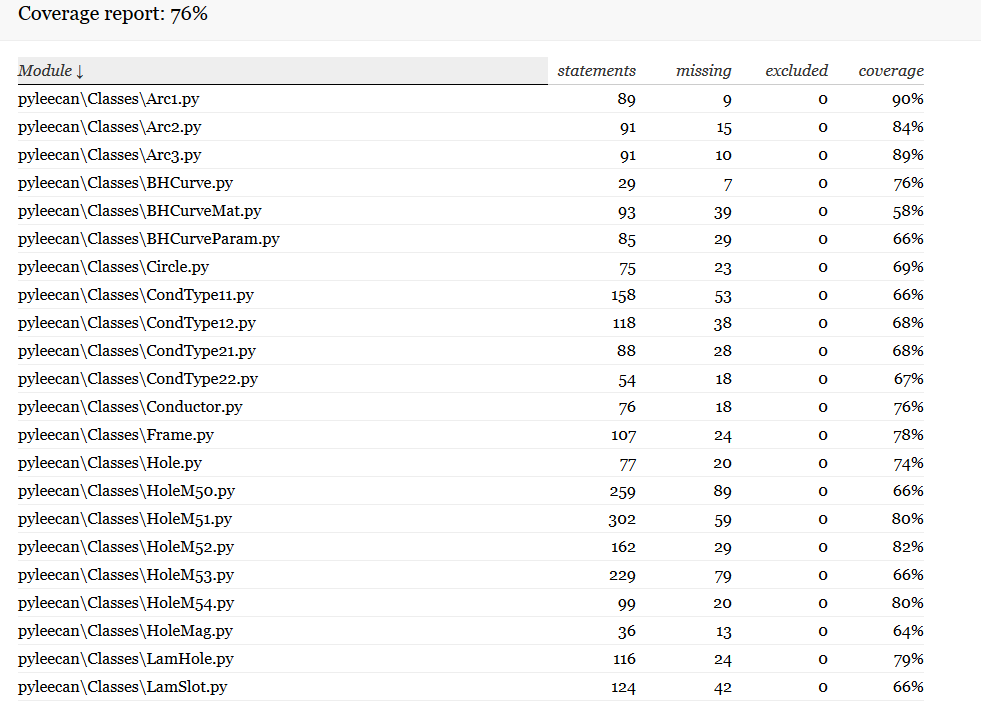 With the report, you will see which files and which code lines are not covered and find what to test next.

For example the Arc3 method discretize is not covered at 100%, there are some lines not covered as line 40 and 42 colored in pink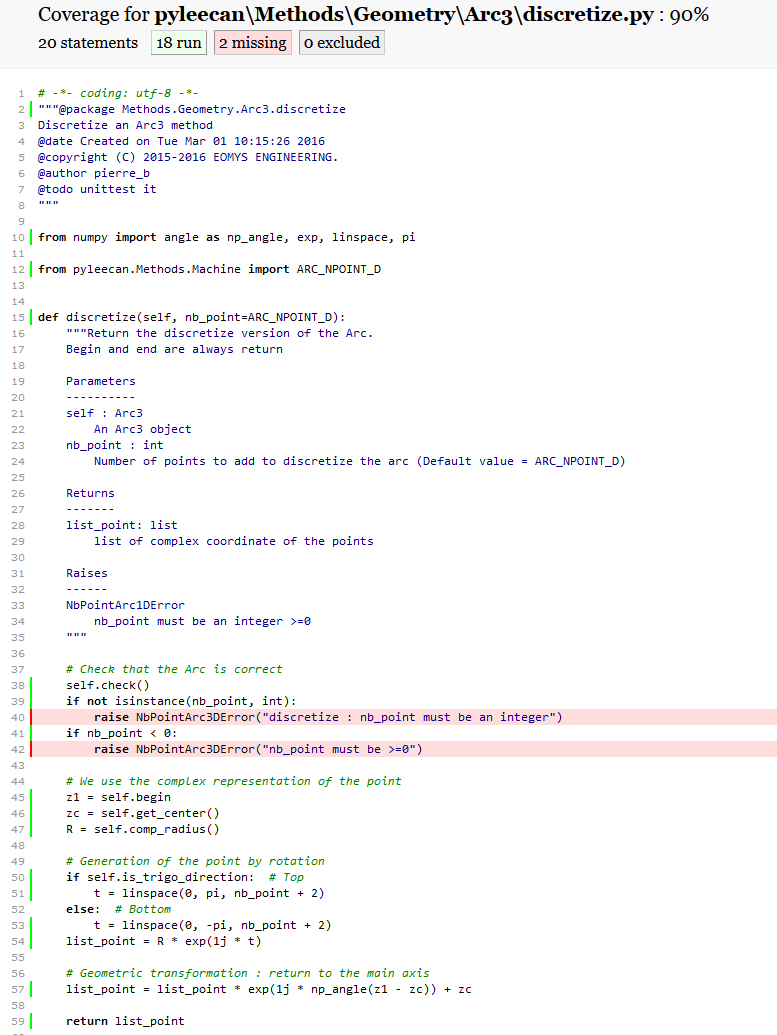 In this case, there is no test to check that the discretization can handle strange arguments.